Lantmännen's vision Farming of the Future contains many answers to what is required for futureproofing both Swedish agriculture and the Swedish food supply. When an updated and hopefully more clearly defined and ambitious food strategy is on the agenda, it is important to point out which factors will be required to drive the development of more sustainable and profitable agriculture, and to secure food supply. The seminar at KSLA revolved around the political and business tools that can promote a sustainable Swedish production and consumption of food, based on three perspectives – profitability, social and environmental sustainability throughout the chain. The events of the past year in our part of the world also underline the importance of an additional perspective; supply chain readiness and control of the Swedish food supply.
The transition needed is progressing too slowly and has not yet gained sufficient momentum.
At Lantmännen, we see a clear need for an update of the current food strategy from 2017. After five years, far too few concrete results can be seen on farms and in the food value chain. The transition needed is progressing too slowly and has not yet gained sufficient momentum. The food strategy must be a growth strategy and it needs to be more clearly defined and clarified with more timetabled, ambitious and defined targets – also in respect of funding. Another reason to update the strategy is a changed world that we are seeing in 2023, and the increased need for Swedish self-sufficiency and a robust food system that can cope with an uncertain world.
On many levels in, and parts of, society, we agree on overall goals and the direction for the food system. Global, national and scientific targets are in line with the targets of individual companies – we need food production with reduced climate impact and at the same time increased resource efficiency. The food industry is increasingly agreeing on setting scientific climate targets; more and more people are joining the Science Based Targets initiative which will soon be an industry standard with a defined pace of change and targets to follow.
Together with various partners, Lantmännen has analyzed two value chains and described the conclusions in two reports on Crop Cultivation and Beef & Dairy. In both cases, it is clear that climate change in parallel with increased productivity is possible, and major improvements can be made as early as today with available technology and knowledge. The same is likely to be true for more value chains. What is missing is a large-scale roll-out on commercial terms, where the market and politics act together. For grain, there is already a concrete business model with a proven reduction of emissions; our cultivation programme Climate & Nature. There, the climate targets according to Science Based Targets initiative and it's guidance on the Forest, Land and Agriculture (FLAG) will already have been achieved with this year's harvest.
For grain, there is already a concrete business model with a proven reduction of emissions; our cultivation programme Climate & Nature.
Lantmännen is asking for a higher level of ambition with significant investments in innovation and knowledge development, specific efforts in the primary production and regulatory simplification to enable the transition. The responsibility for making the transition lies with all players throughout the entire value chain, not just agriculture. The farmer who needs to make investments at farm level must be given the financial conditions to do so. Among other things, we want to see the following highlighted in an updated food strategy:
Strengthen the Swedish food supply and develop a leadership position within sustainability.

Ensure conditions and support for the establishment of Swedish mineral fertiliser production and increased Swedish production of biofuels.

A powerful R&D investment in the food value chain in the next research policy proposal and significant reinforcements and improvements to the Swedish innovation system.

Investment in education and supply of skills at all levels.

The agricultural deduction and bio premium in the Government's commission of inquiry "Fossil-free agriculture" from 2021 must be highlighted.

Reduced regulatory hassle

–

authorities need to move from a control function to a service function.
We welcome a review of the national food strategy. At Lantmännen, we believe that increased profitability, increased production and improved sustainability in the food system are good for the Swedish society in all dimensions and perspectives.
Finally, I would like to underline the importance of creating the conditions to really implement the food strategy. The Swedish food strategy is good and does not need to be completely changed – but currently there is "too much vision and too little concrete plan". The strategy must be made more operationalizable, partly by daring to set ambitious and timetabled targets and partly by creating funded plans to deliver and achieve the targets.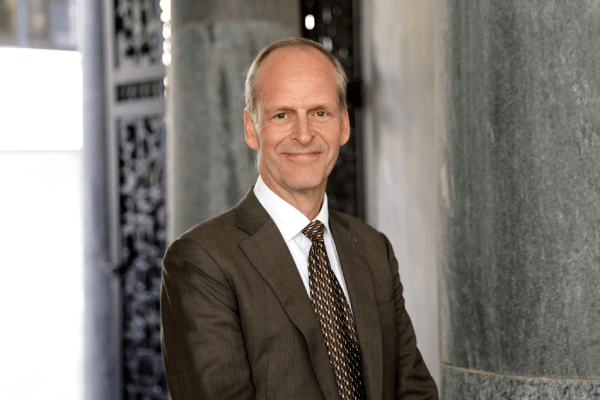 Per Arfvidsson Executive Vice President & CTO Lantmännen Group