"Our target is to create prerequisites for a sustainable primary production with a halved climate impact every ten years to achieve climate neutrality by 2050"
Lantmännen recently adopted a new climate goal linked to primary production. Primary production spans over the first part of the cultivation on the farm, where the biggest value creation occurs. By reducing the climate impact on farms as well as the impact from our own production and transports, we can create a sustainable food chain, from field to fork. With our climate goal as a starting point, we have produced a report, Farming of the Future, which describes the potential to make Swedish agriculture even more sustainable in the future.
Our findings show that there are great opportunities to increase crop yields while at the same time reducing impact on the climate and environment, as well as promoting biodiversity. In our report, we have chosen to focus on crop farming and have specifically used winter wheat as our model crop to be able to quantify future potential of increased yields and reduce climate impact. However, our results can also be applied to other crops in Swedish crop farming, and we will continue to build on this work in order to include other parts of Swedish agriculture.
The conclusions in the report are based on Swedish agricultural conditions; however, the same challenges and opportunities can be seen in the other Nordic countries. The model used to analyze the various measures could also be used to examine sustainable farming techniques in different agricultural conditions around the world.
Potential for yield increase 2015-2050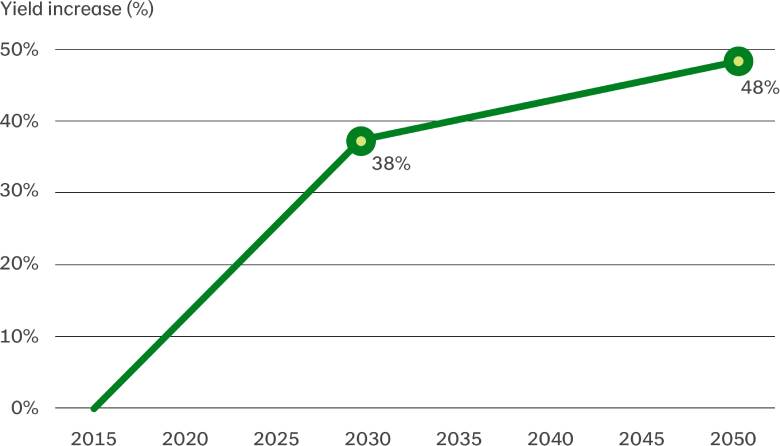 Figure 1. Potential for yield increase 2015-2050, calculated per hectare winter wheat


Potential for reduced climate impact by 2050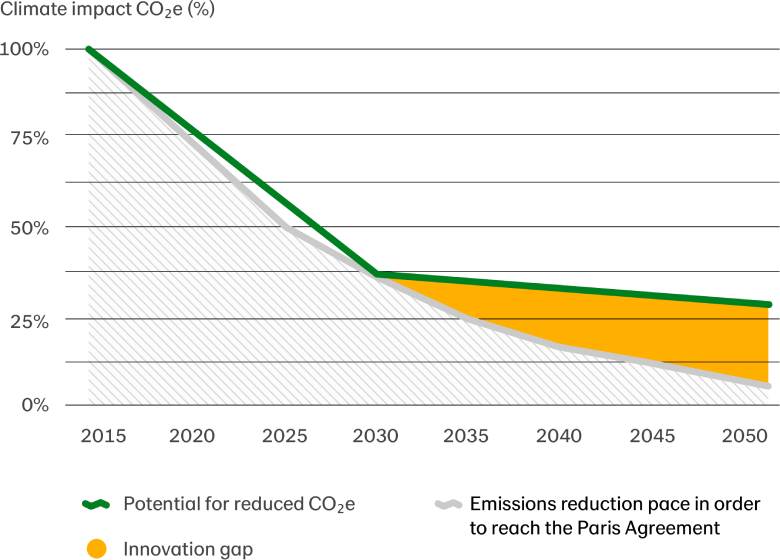 Figure 2. Potential for reduced climate impact from cultivation, calculated per ton winter wheat, and gap towards the Paris Agreement.

Actions for reduced climate impact until 2050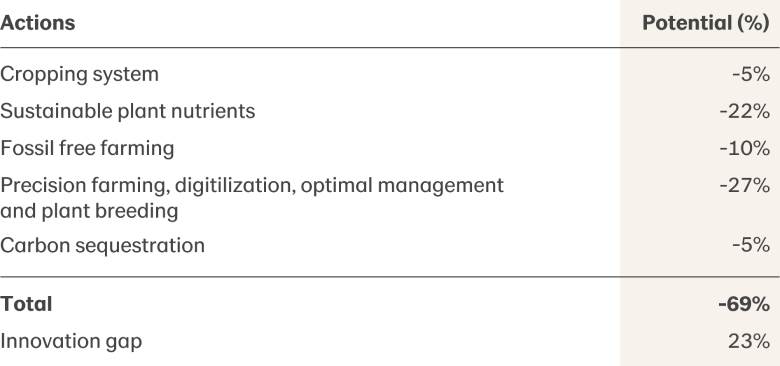 Figure 3. The actions contribute to a reduced climate impact of 69% until 2050. To close the gap towards the Paris Agreement – calculated to 23% - innovation within all areas is needed as well as handling of nitrogen leakage from soil.