Grains for use in baby food, such as porridge, must be of extremely high quality; there are regulations about the levels of heavy metals and mycotoxins (fungal toxins), for example. A Formas-funded research project, Baby Grain Passport, is creating digital systems and tools to facilitate work on identifying and managing selected batches of grains.
The aim is to get a better overview of the quality of wheat and oats in baby food manufacturing.
"The aim is to get a better overview of the quality of wheat and oats in baby food manufacturing. We place great importance on producing a way of finding excellent batches and on seeing where we can grow the very best grains for this purpose, so we don't introduce problems into the chain at the beginning," says Kristin Piikki, researcher at the Swedish University of Agricultural Sciences (SLU), who is leading the project.
The project is a partnership between SLU, Lantmännen, Dataväxt AB and Agroväst Livsmedel AB, all based in Sweden. Artificial intelligence and data extraction technologies are used to transform big data into usable information. From this, decision-making support is being developed, as well as a prototype information system. "We are building a digital tool that will primarily be used internally. It will give us a slightly better handle on the knowledge we already have in our systems. Additionally, we will be able to make more dynamic connections to external knowledge", says CG Pettersson, Lantmännen R&D, responsible for work on grain quality.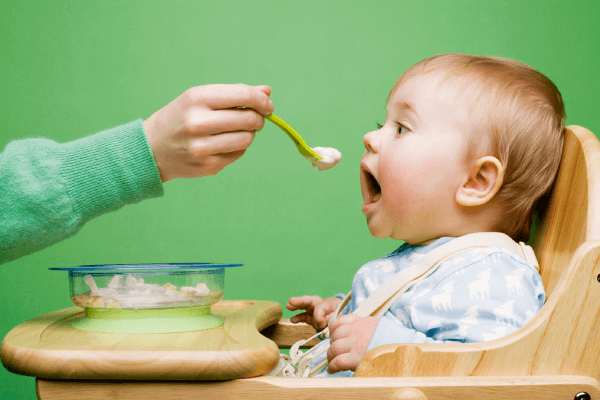 There are many important parameters for baby food in the production part of the chain, such as good flavour, good fat composition and good protein quality. "We focus on the quality of the baby food we produce, that is the most important", says Katarina Hallne from Semper, adding, "We follow ordinances, directives and guidelines from the EU and the Swedish Food Agency, so that risk substances are avoided. We also want a high microbiological standard, as our target group is vulnerable". "First and foremost, there are standard requirements that we must meet, primarily very low levels of unwanted substances. Even if we're not working directly on other quality parameters just now, it is a small step to start looking at and working with them once we have the infrastructure in place," concludes Pettersson.


Text: Ebba Arnborg
Photo: ISTOCK