At Lantmännen's Farm of the Future Svalöv, ground-breaking new technology paves the way for fast and precise plant breeding. Through the use of new tailor-made growth chambers and a wide range of advanced plant breeding methods in the laboratory, we have unique possibilities to produce plant varieties that meet the requirements of the future. The work in the chambers and the laboratory is then complemented with extensive testing of the crops in our trial fields. The varieties are then turned into volumes that can be sold as seed.
In Svalöv there is also a modern farm where different initiatives within Lantmännen's Farming of the Future program are developed and tested in practice, for example new technologies within precision farming.
1886
Svalöv has been Sweden's centre for cutting-edge plant breeding since 1886.
The Svalöv farm is a unique collaboration between advanced plant breeding and modern agriculture.
200
The farm uses 200 hectares with more than 100,000 test plots for field trials and propagation.
50%
Around half of the oats cultivated in Canada come from varieties bred in Svalöv.
Plant breeding for Farming of the Future
There are great demands on farming in the future, it must be climate neutral, have minimal impact on the environment and at the same time provide good yields and quality. With plant breeding we can produce varieties with new and improved characteristics. For example, there may be varieties that give higher yields and quality. Plants that are more efficient at absorbing nutrients and have increased disease resistance. 
The work with plant breeding is incredibly inspiring! In Svalöv, I work together with my colleagues to develop concrete solutions to major sustainability challenges, while at the same time we contribute to more profitable crop cultivation.
Read Annette Olesen's blog post about advanced plant breeding for more sustainable farming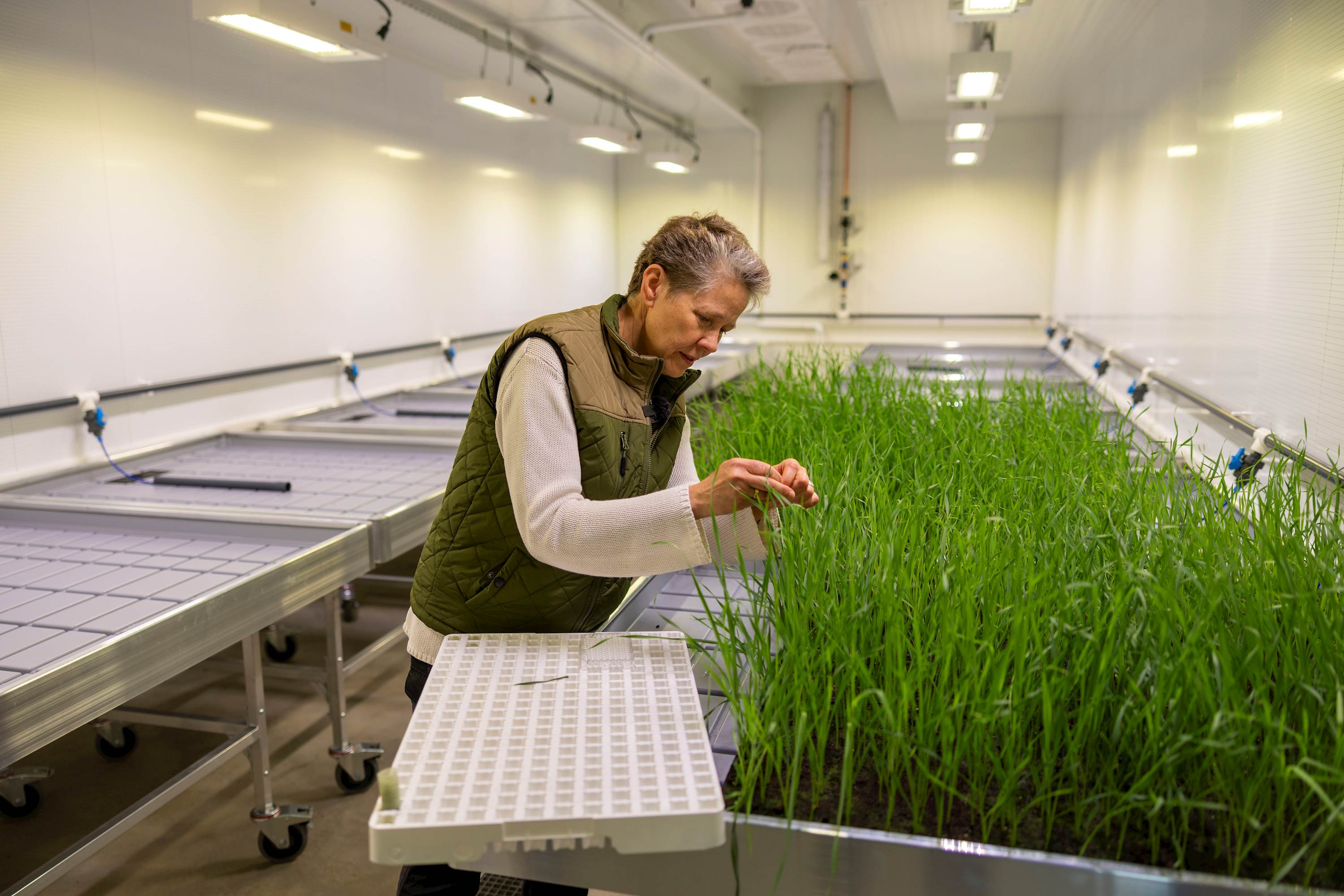 Speed breeding
In Svalöv, we are investing in the latest technology for plant breeding. Our new facility will have nine crop chambers, where the growing environment can be controlled in detail. With careful regulation of light and temperature, we can create conditions for speed breeding where up to six generations can be harvested in just one year. Accordingly, the process of plant breeding is accelerated significantly
Sequencing and genomic selection
With the help of robots, we can in a short time take thousands of leaf samples and extract DNA from a large number of small plants. Then our new sequencing instrument reads specific parts of each plant's DNA. The large amount of information that we obtain in this way is analysed with advanced statistical algorithms to find connections between variations in the genetic mass and several important characteristics. This way, we can quickly select plants with particularly valuable characteristics – plants that will become the varieties of the future.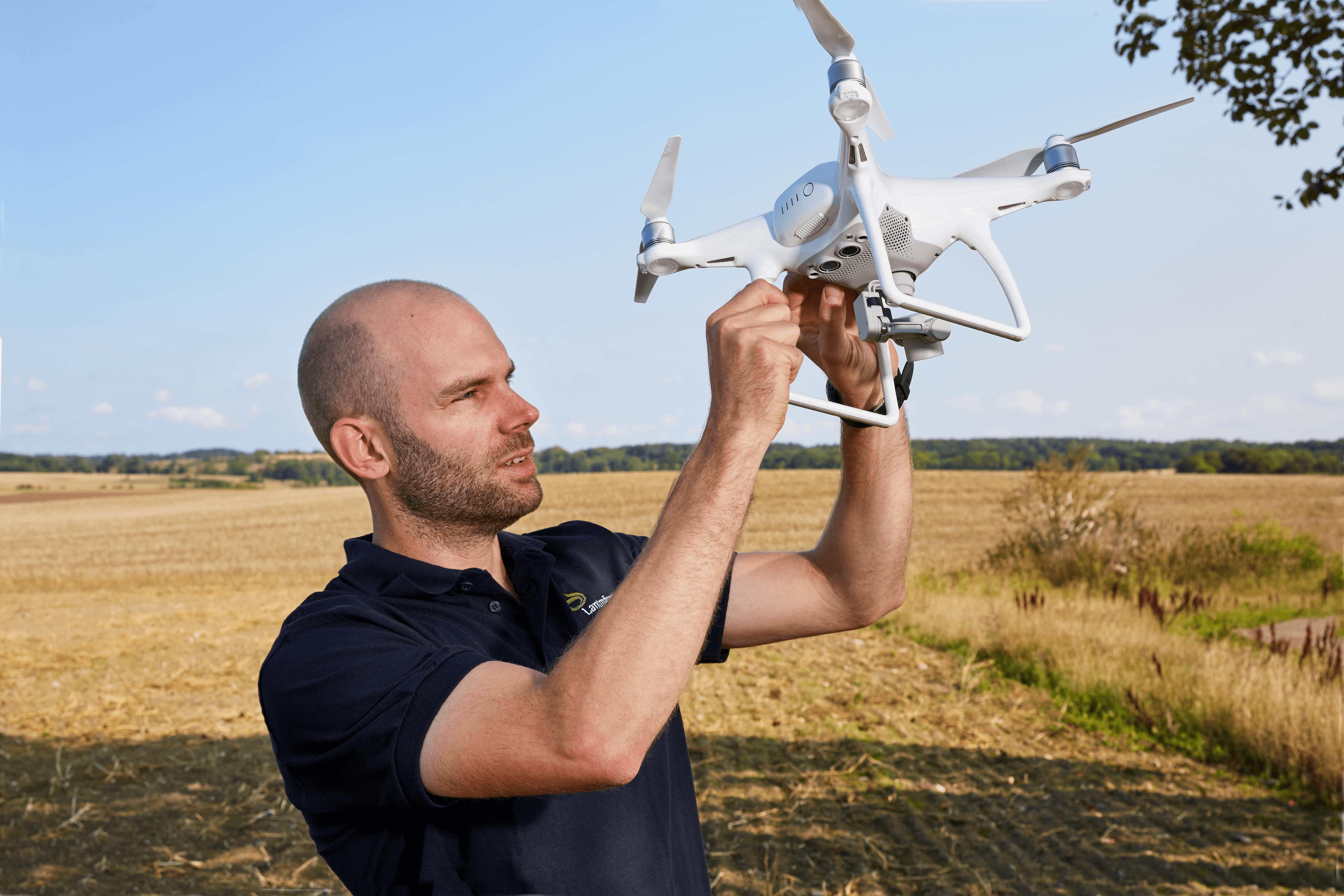 Data analysis
Using drones with advanced cameras, thousands of images are taken of the crop varieties grown in the fields. The image material is analyzed and conclusions drawn about how the varieties are developing and what types of diseases or infestations are present in the field.
With new methods such as speed breeding, big data and predictive modelling, we have raised our plant breeding business to a whole new level in terms of speed, precision and progress.