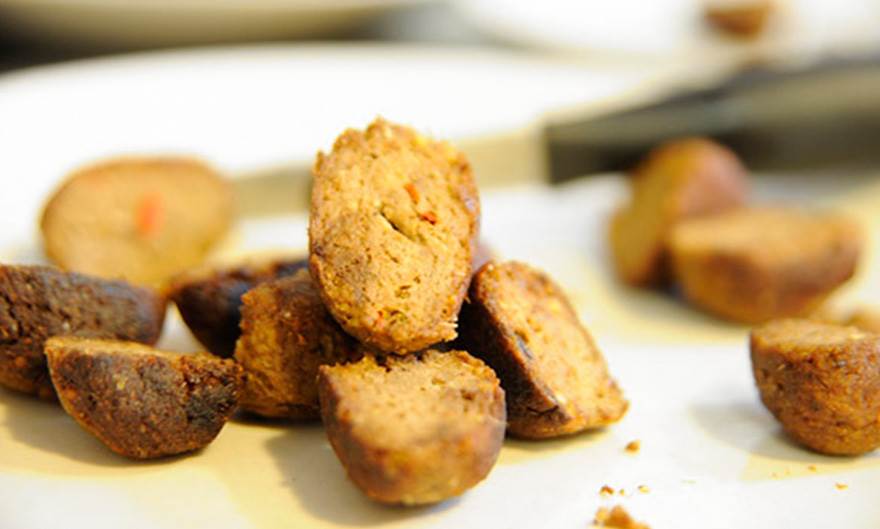 Climate-friendly mushroom - a new source of protein
Lantmännen currently offers several alternative sources of protein, such as beans grown on Öland and bean pasta that has a higher protein content than ordinary pasta. Right now, we are also developing a mushroom with a high protein content that can act as a good, green alternative. This climate-friendly mushroom has been awarded a grant of just under SEK 0.5 million from Vinnova, Sweden's government agency for innovation, for its further development. Hopefully we will see a finished product in the supermarkets before too long!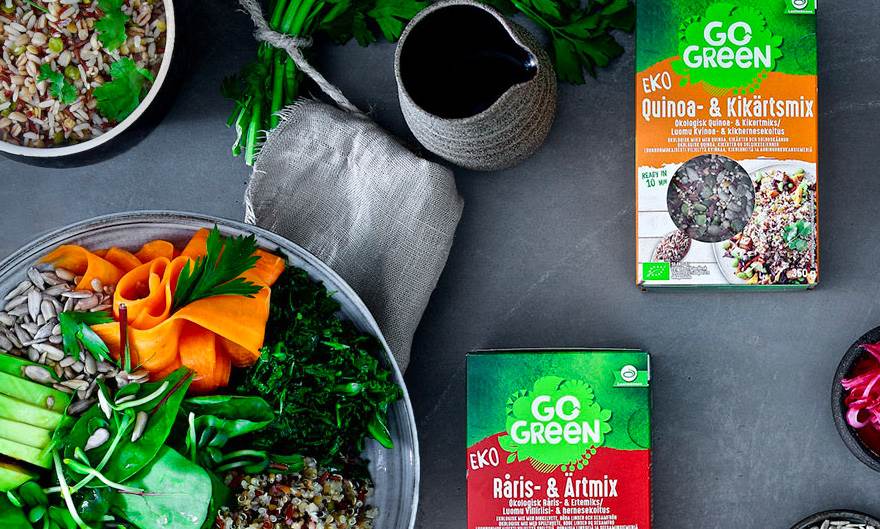 New protein crops
We are further developing more plantbased sources of protein which should primarly replace today's meat consumption that consists of non-sustainable imported meat. For example the development of new types of crops cultivated in Sweden, bean dishes from GoGreen and research on "protein mushrooms".
We drive the development of sustainable feed for Swedish animals, with less impact on the environment.
Climate-smart feed
Lantmännen offers feed products with good composition and low climate impact. Through our extensive efforts to optimise feed, we have succeeded in developing new, climate-smart feed concepts that reduce the climate impact by up to 30%!
We are currently carrying out our own exciting research on feed, both in the field and at our test farm Nötcenter Viken. We develop feed production at our own test centre, where we contribute further to Swedish added-value.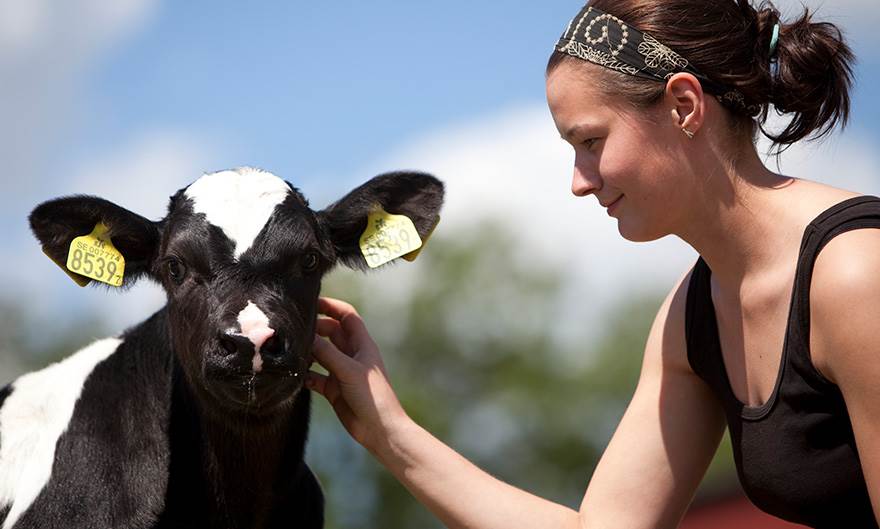 Milk from grass and by-products
Through the AquaAgri collaborative project, we are also looking at how we can use other nutrient-rich waste products for feed instead of grain, while maintaining the yield. Something that could contribute to more food for a growing global population.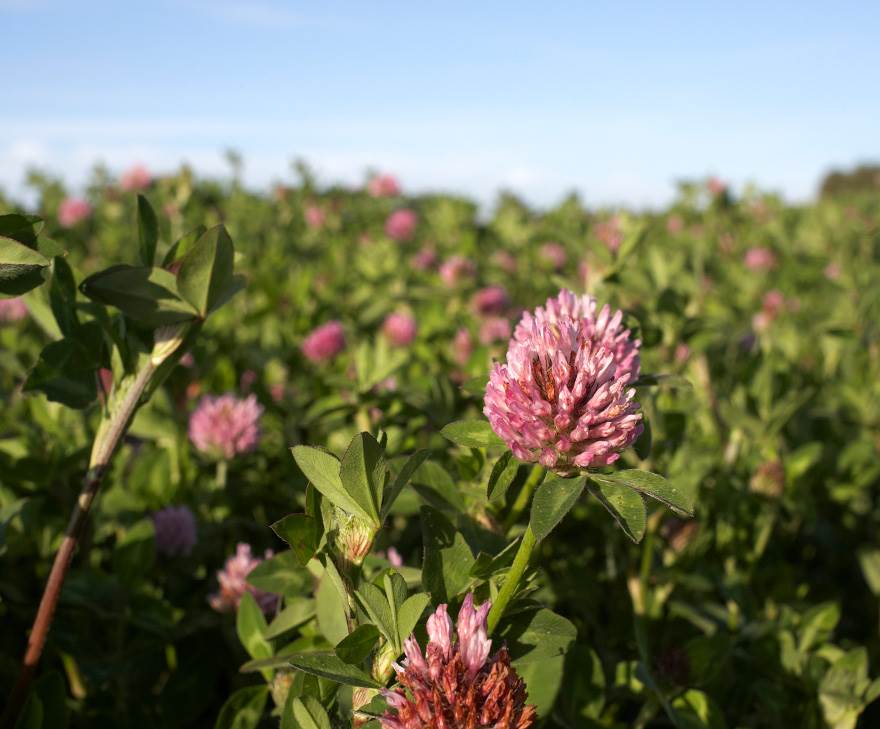 More legumes!
Right now, Lantmännen is examining the possibility of using seeds from lupins and red clover, one of Sweden's most-grown legumes, as good, healthy ingredients in food.
Red clover in particular is said to have many health benefits. They are both rich in protein and fibre and low in calories. Seeds are also gluten-free and easy to grow organically, satisfying the increased demand from consumers today for food that meets special dietary requirements. Red clover is currently used mainly as animal feed, but also as a food supplement.
Lantmännen is continuing its innovation work to develop new and exciting foods from the plant kingdom!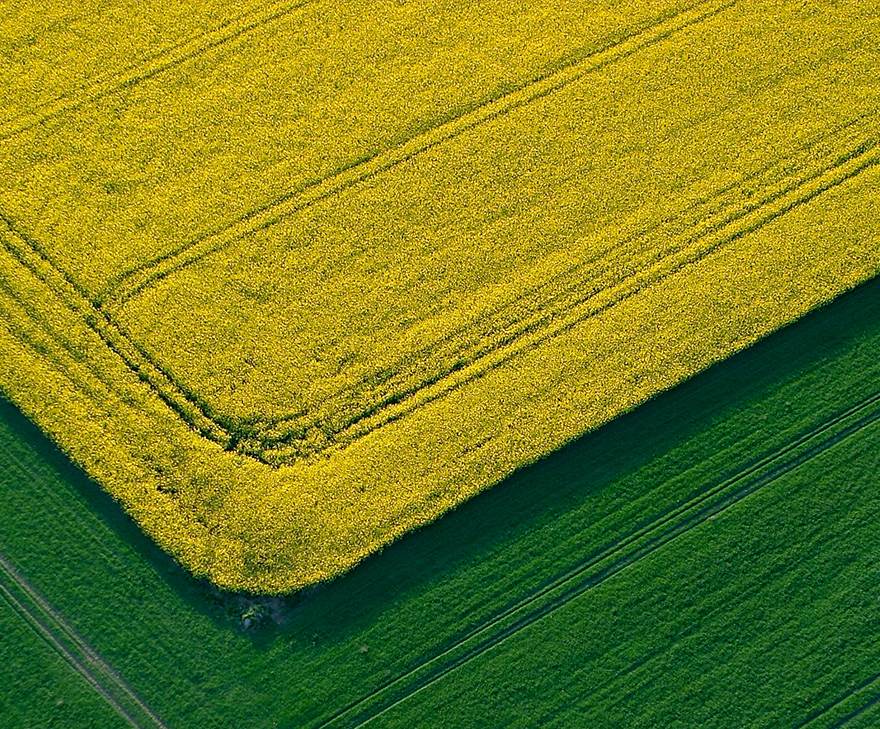 Skywalker - the rapeseed of the future
Lantmännen's plant breeders are currently looking into adapted rapeseed oils that have both better functionality and greater added value for health. A rapeseed variety with the working name of Skywalker has a particularly good balance between the essential fatty acids omega-3 and omega-6, making it easier for the body to absorb omega-3, which is good for both the brain and the heart!
As well as improvements to rapeseed oil, research is also under way all over the world, including in Sweden, into the use of rapeseed as food. Rapeseed cake has been shown to have a very high protein content. A new, green addition to your cooking?
Skywalker will be grown in a relatively small area and is clearly of interest for customers who want a vegetable oil with a health profile adapted to special dietary requirements and children's food, for example.