ThermoSeed is a biological heat treatment method for conventional and organic cultivation, that reduces the use of chemical pesticides. Having been involved in the development process of the method, Lantmännen acquired the company ThermoSeed Global in January 2018, as part of its investment in the continued development of methods that contribute to sustainable agriculture. In September 2018, agreements were signed with Epilor, a French seed company owned by three French farming cooperatives, that produces around 12,000 tons of seed per year for the French and European markets.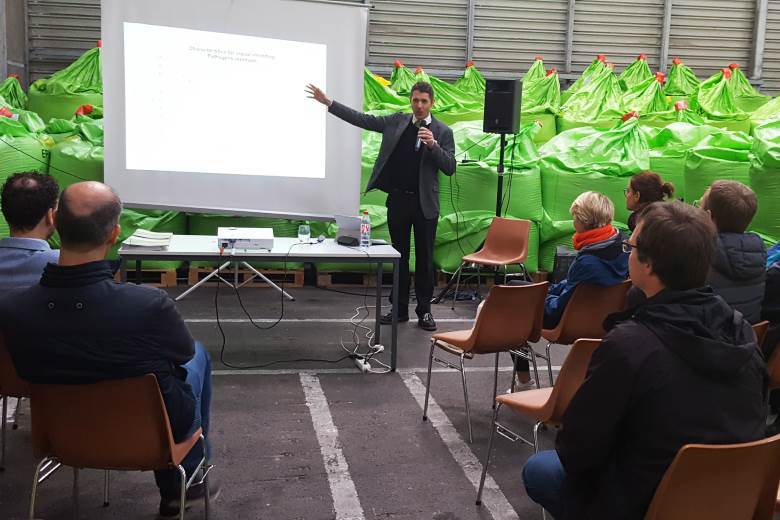 Gustaf Forsberg from Lantmännen presents the ThermoSeed concept
Epilor has been performing field trials with ThermoSeed treated winter wheat since 2015 with very good results. The treatment is primarily performed on conventional seed to offer an effective alternative to chemicals. Epilor's ThermoSeed production facility has a capacity of 12 tons per hour and the company now intends to start offering limited quantities of ThermoSeed treated organic seed.
- After several years of plot and large-scale trials, we were able to prove that this innovative and eco-responsible process allows us to skip the fungicide seed treatment and still guarantees the farmers' revenues. The installation of the process ThermoSem® in our factory is important in order to be proactive regarding the evolution of the European regulations and in relation to sustainable development. The advantages of this investment are beneficial for all involved parties, says Céline Canet, CEO at Epilor.
The official launch of the ThermoSeed-process in France has attracted tremendous interest from the entire European seed industry. More and more companies within the food industry can see the major advantages of being able to show consumers concrete evidence that the use of chemical pesticides is being reduced. ThermoSeed Global also has an active partnership with Terre de Lin, a French company that produces linseed for textiles.
For more information, please contact:
Kenneth Alness, CEO Lantmännen BioAgri and ThermoSeed Global
Tel: +46 (0)10 556 18 08
Email: kenneth.alness@lantmannen.com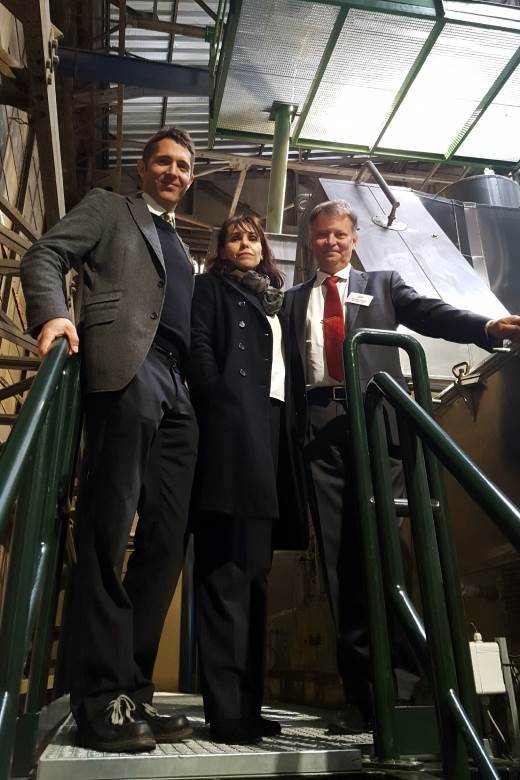 Gustaf Forsberg, Céline Canet (Epilor) and Kenneth Alness at the ThermoSeed facility