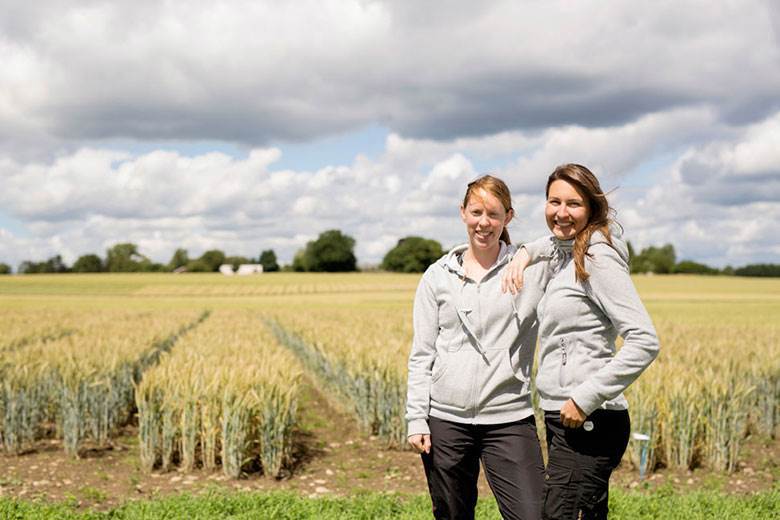 Our brief
Lantmännen emerged at the end of the 19th Century when Swedish farmers started to cooperate to organise the combined supply and transport of their produce to growing towns. Today, we are a cooperative enterprise owned and directed by 20,000 farmers. We are also an important business partner of agriculture companies. Our brief is to contribute to the profitability of our owners' farms and maximise return on their capital in the association. At the same time, we are involved from seed to harvest - through the food on our tables, the feed to our livestock and climate smart biofuel on our roads.
Our brand promise
Together we take responsibility from field to fork.
Our vision
We lead the processing of farmland recourses in an innovative and responsible way for the future of agriculture.
Our mission
We make farming thrive.
Lantmännen's contribution - today and in the future
We husband the earth's resources in a responsible way and are involved throughout the entire value chain from field to fork. Our unique business model ensures customers and consumers have sustainable products and innovative new solutions, and at the same time, it creates value for our owners and contributes to viable agriculture. Everyone who comes in contact with Lantmännen can feel secure in the knowledge that we promote viable agriculture, greener energy and a sustainable food chain on a daily basis - both today and in the future.
Via a circular approach, we protect the earth and utilise every part of our enterprise
Closing the circle and contributing to a circular economy is part of our responsibilities from field to fork. Via a circular approach, we protect the earth and utilise every part of our enterprise. For example, we convert old bread crumbs and waste from grain production into energy and biofuel. Our production sites in Järna, Sweden and Moss, Norway are heated by by-products from production.