Reetta Kivilä is the founder of Gold & Green and she is also passionate about inspiring and growing other entrepreneurs around her. That's why she started the Viikki Food Design Factory and the Germinator programme, a concept dedicated to support early startups in Food and Agri Tech, similar to that of Lantmännen Greenhouse.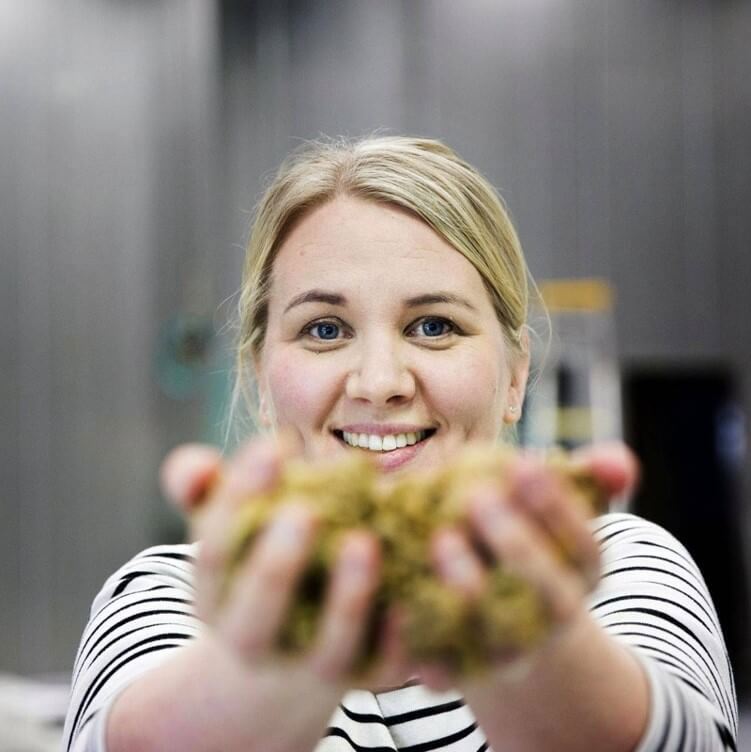 Given our similar outlook and interests, Reetta was invited as one of the guestspeakers in Greenhouse 2021. There, she shared the top learnings from her entrepreneurial journey, this being one of them:
"Aiming for perfection may turn the best ideas just illusions instead of innovations, since the nature of innovation is something unknown to be turned existing. Usually, the success follows actions."
The Germinator programme kicks off with pitches at the Y Science side event to Slush 2021 on December 1st, and will end with final pitches in early Februrary 2022.

These are the four startups in the programme and we look forward to following them in the months ahead!

Oleo is a FoodTech solution providing novel plant based functional fats to help with weight control struggle, and to replace animal fats and palm oil. The technology is based on material, food, and nutritional science methodologies, which have been researched and developed at University of Helsinki.


Horizontal (High-Wire Crop Production Concept) is an ArgriTech solution for a new, resource efficient way of growing also tall plants in vertical farms. The solution is based on several years of research into greenhouse technology and production plants by scientists at Luke Natural Resources Institute Finland.


Mäsli is a FoodTech solution, which produces tasty and fibre-rich grain based raw material from a by-product of the brewing industry. The technology is based on a fermentation method that has been studied and developed at University of Helsinki, among other organizations.


Natinrec is a novel FoodTech solution for intensified solvent extraction of natural ingredients that are used in food industry, among others. The solution is a mobile factory producing natural extracts from plant organics at lower costs and time. The core of the technology is the process of ultrasound-assisted solvent extraction, which has been researched and developed at LUT University.

For more information about Lantmännens support to the Viikki Food Design Factory Germinator programme, please contact Nina Tuomikangas, Lantmännen Group R&D.