A week from today marks the start of a review process, where 4-6 ideas will be selected to grow in the more intense Accelerator activity taking place this fall. Until then, the application remains open for any last ideas to enter – the last day for Lantmännen colleagues to apply with either an idea or participation is Tuesday of May 10th.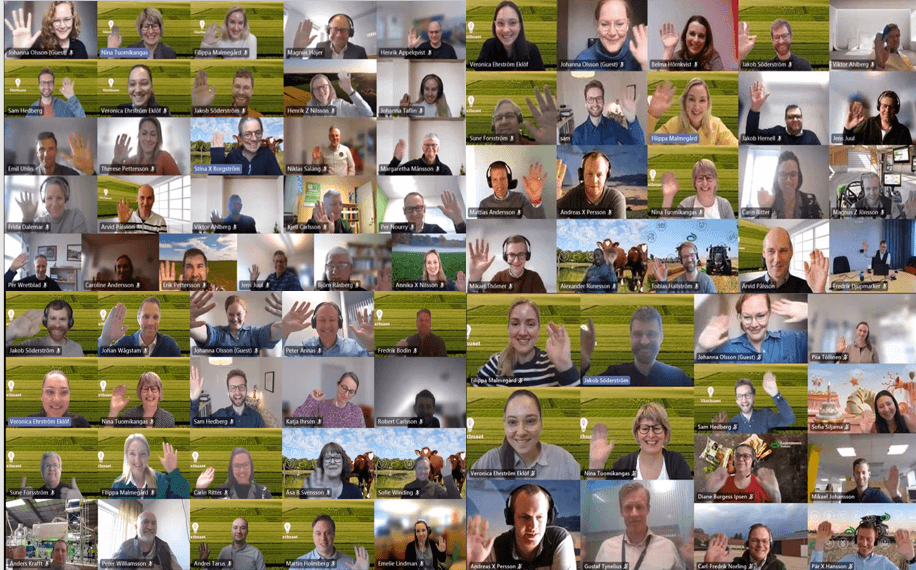 Upcoming activity in the Greenhouse – The Accelerator this fall
The next activity in The Greenhouse is an accelerator, taking place this fall. During this activity, the 4-6 selected ideas will be further matured, by groups of 3-4 persons. For this to succeed, the activity both needs ideas to work on, as well as people to work on the ideas – that's why Lantmännen colleagues can be part of the activity either with developing their own, or someone else's' idea.
In contrast to the Innovation days, the accelerator sets out to be a physical activity, with Skåne, Sweden as its 'basecamp'. The activity is divided into 2 workshop blocks in October. Through these workshops, the groups will be offered time and tools to develop the ideas and concepts further. The goal? Have a good time, build on each others creativity and experience and ultimately, to present a final proposal in the 'Dragons Den', a session in November with representatives the Agriculture sector leadership acting as 'dragons'.
Nina Tuomikangas, programme manager for Greenhouse 2022, further explains "through the Greenhouse, our colleagues get time and support to develop strategically important concepts. On top of that, it is an excellent opportunity to network inside the organisation. Beyond project work, the accelerator will also include elements of inspiration and social activities – so we hope as many as possible wants to take the chance to develop new ideas, and themselves".
Important dates
Workshop-block 1: 4–5 October 2022 (Malmö, Sweden)
Workshop-block 2: 18–19 October 2022 (Malmö, Sweden)
Dragons den: 30 November 2022 (Malmö Sweden + digital)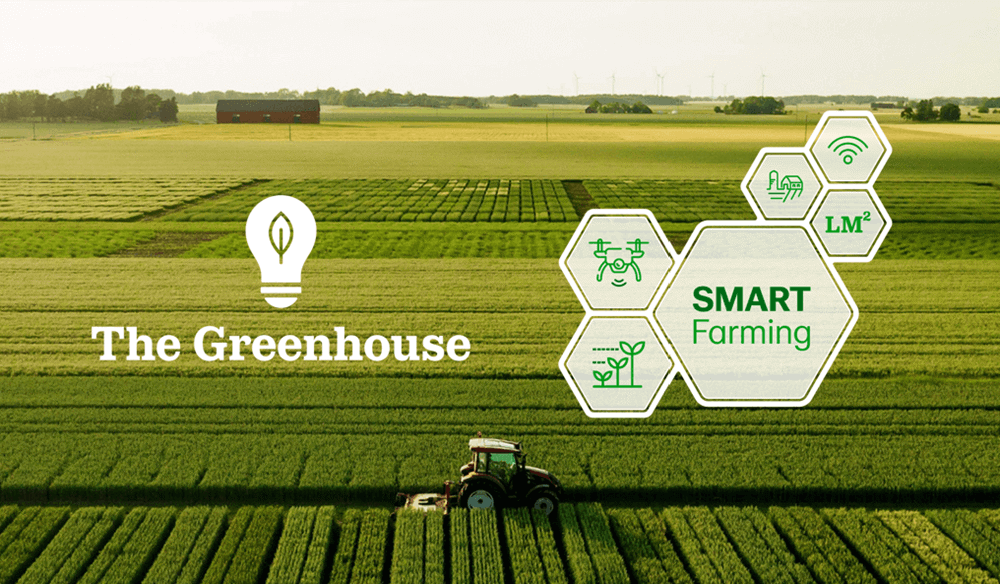 This years Greenhouse theme: SMART Farming.
What are the learnings from the first Greenhouse activities?
Carin Ritter, Head of Strategy and Business development in the Lantmännen Agriculture division, and business partner to this years Greenhouse programme shares here thoughts:
"First and foremost I want to say a big THANK YOU to all curious colleagues that joined the Innovation Days. It has been very fun and inspiring to gather through this creative process - I see great potential in what has been collected so far, and many opportunities to ideas that creates value both for the farm business owner and the Lantmännen business as a whole".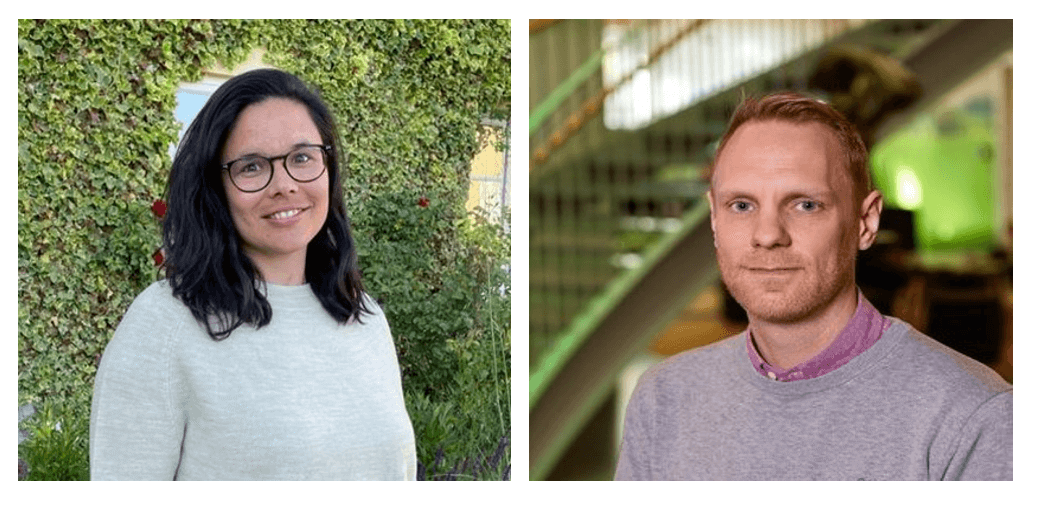 Carin Ritter och Johan Wågstam, Lantmännen Agriculture division.

Johan Wågstam, Business developer within digital in the Lantmännen Agriculture division echoes Carins sentiment: "It's been inspiring to see how motivated our whole organisation is to identify and develop products and servies that can make a real different in the everyday of the farm business owner".
Veronica Ehrström-Eklöf, Project manager in Lantmännen R&D Group Functions and responsible for the Innovation days adds, "We wanted to test this new approach to make it possible for more colleagues to take part of the Greenhouse. We are happy and thankful for everyone that gave it a shot! Other than collecting ideas and building new relations, we all learned a lot from testing this new way of working, something we look forward to developing further to seize all the creativity, potential and that exists in our organization".
Veronica Ehrström-Eklöf och Nina Tuomikangas, Lantmännen R&D Group Functions.
Questions?
For questions about The Greenhouse program and Accelerator, please contact Nina Tuomikangas: nina.tuomikangas@lantmannen.com
For questions about this year's theme, please contact Carin Ritter: Carin.ritter@lantmannen.com