Climate adaption for a strong agricultural sector in Sweden
13 November 2023
|
Farming of the Future
1 min reading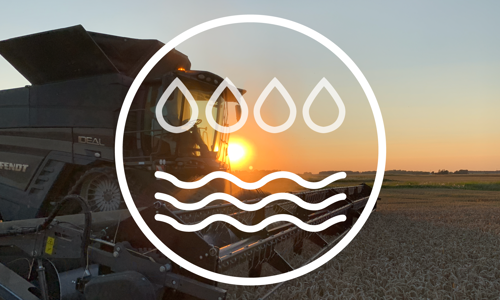 The issue of climate adaption is becoming increasingly important. The weather of the past harvest year highlights the complexity of the issue as a majority of farmers have been affected by both drought and large amounts of rain. There is a need for investments to prepare for a changing climate with increasingly uncertain weather. Patrik Myrelid, Lantmännen's Director of Group Strategy and also an expert on the government's climate adaption council, writes about the issues in this blog post.
For a long time, Lantmännen has worked on reducing the climate impact from its operations and on strategic issues concerning climate adaption. Now the effects of global warming are beginning to be seen in the world around us and more and more people are seeing the need to strengthen society in order to create resilience against the forecasted changes. It is crucial that we continue to maintain focus on both parts of the problem at the same time, that is, reduce emissions to put the brakes on climate change, and invest in climate adaption. This applies to Lantmännen as well as to politics and society in general. There are several important areas where joint work, investments and priorities are needed. It can also be stated that the discussion so far has perhaps been too little about climate adaptation itself and where we in the agricultural and food sector have a high exposure. For Lantmännen, weather and climate are identified as our biggest business risk.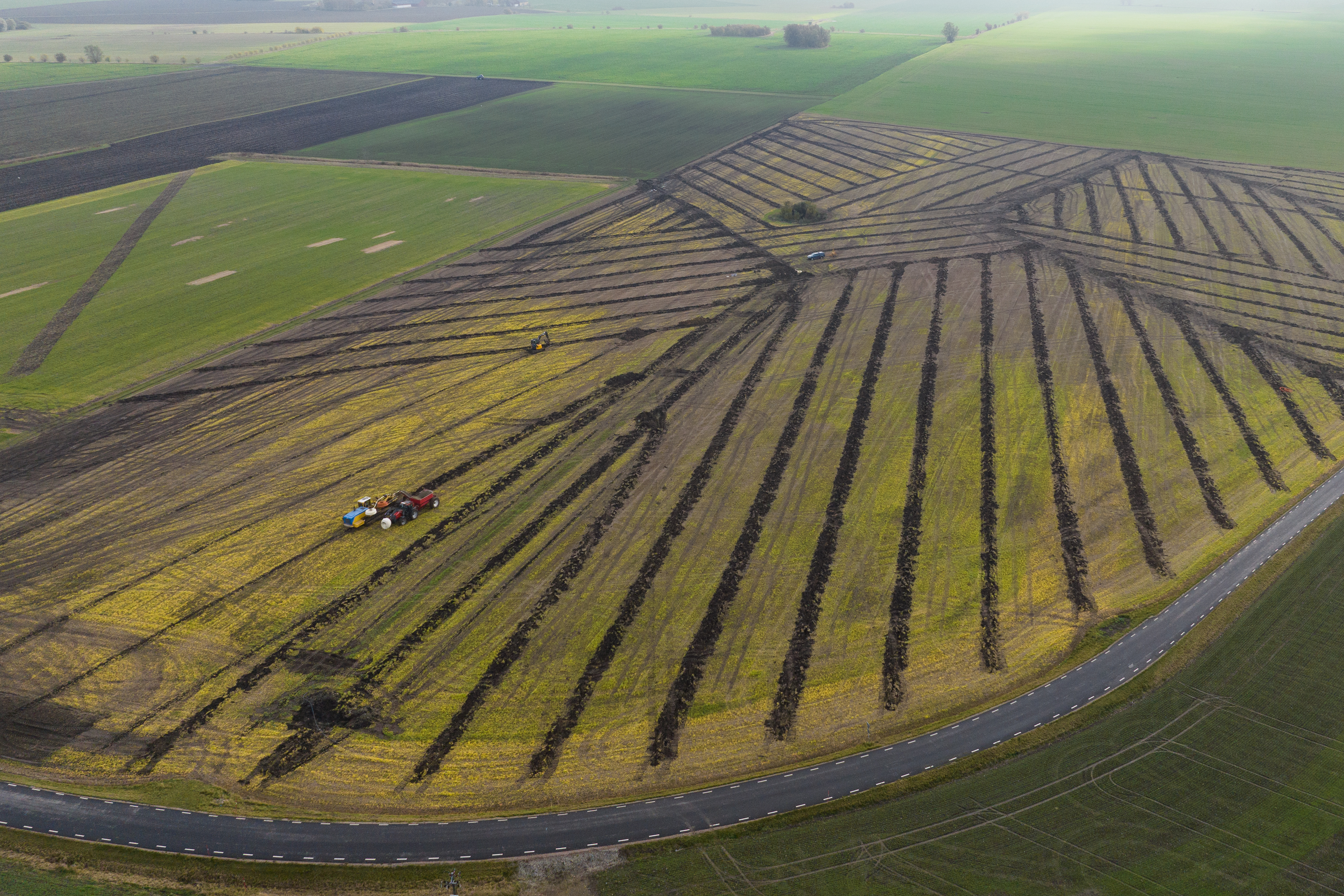 Field with drainditches. Picture: Mårten Svensson
The right to water and prioritization of water resources is an issue that is becoming increasingly important in Sweden. With longer periods of drought and more intensive use of water, food production needs to be prioritized – something that is clear in the Swedish food strategy which is now being updated. It is important that water shortages do not lead to the conclusion that agricultural production should decrease, then our capacity for food production and thus preparedness would decrease.
Investments in irrigation and drainage. Large investments are required to cope with periods of drought and heavy rainfall in the future. Large parts of Swedish agricultural land are not close to natural water resources such as lakes, and many farmers need to build dams to store water. The Federation of Swedish Farmers together with Lantmännen are taking stock and calculating the costs of climate adaption linked to drainage and irrigation, where we estimate that more than 50 billion Swedish kronor is needed until 2050 or earlier. So we have to triple the rate of investments of this kind, and it is not the farmers themselves who will be able to bear the entire cost of their own farms. These are initiatives that are fundamentally of infrastructural importance to Swedish food supply and is thus of interest to society.
Plant breeding. In parallel with initiatives that solve challenges here and now, we need strategic long-term work. Here, plant breeding is a crucial factor that will enable productive and resilient farming in the future too. In Sweden we have a long history of successful plant breeding that has led to the locally-adapted crops we have today. Breeding must now also take place with changing climate in mind. With an expected warmer and wetter climate, plant pests such as diseases, new types of weeds and insects are increasing. Lantmännen has recently invested in a high-tech plant breeding facility where world-leading development is in progress already today.
A sustainable animal value chain. Sweden is geographically located in a place where livestock production is particularly suitable. About 70 per cent of agricultural land is cultivated through livestock – it is about the cultivation of grassland and grain that cannot be used directly in food production, but which work well for feed. Lantmännen's business model with its diversified portfolio is important here. Different streams complement each other and grain of lower quality that cannot be used for food can be used in the production of feed. This year's season is also an example of when the weather has had a negative impact on the harvest and we have received a large proportion of grain that does not meet mill qualities. Then the possibility of utilizing the grain in biorefineries and livestock is very important strategically.
To summarize, we can say that it is important to be humble and flexible in one's understanding of the issues, and address these various issues at the same time. The Swedish National Expert Council for Climate Adaption, of which I am a member, is appointed by the government and is tasked with producing the basis for the national climate adaption strategy. The council is coordinated by SMHI, the Swedish Meteorological and Hydrological Institute, and will develop proposals for the focus of the national work for climate adaption with prioritisation of adaption measures based on an assessment of risk, cost and benefit. The expert council's website goes into depth about climate adaption with regard to food production and agriculture. In September, I led a seminar on climate adaption at the Royal Swedish Academy of Agriculture and Forestry (KSLA), which also draws attention to the importance of the issue. A number of experts went into depth regarding the issues and I recommend that those who are interested have a look at the recording on the website.
Lantmännen cannot take full responsibility for climate adaption in agriculture, but together with our 18,000 members, we have an important role to play in both the global and Swedish food supply. We must increase food production while achieving climate goals at the same time, with increasingly complex weather conditions. It is entirely dependent on our ability to produce an increased volume of grain. Lantmännen has already begun the transition to meet these goals.