Sustainable, scalable solutions are best created in partnerships
14 December 2021
|
Climate & Nature
1 min reading
In a guest post, Lea Rankinen, Director Sustainability & Public Affairs at Paulig, talks about sustainable wheat production for Santa Maria tortillas and how a partnership with Lantmännen helps Paulig to adhere to its ambitious climate target.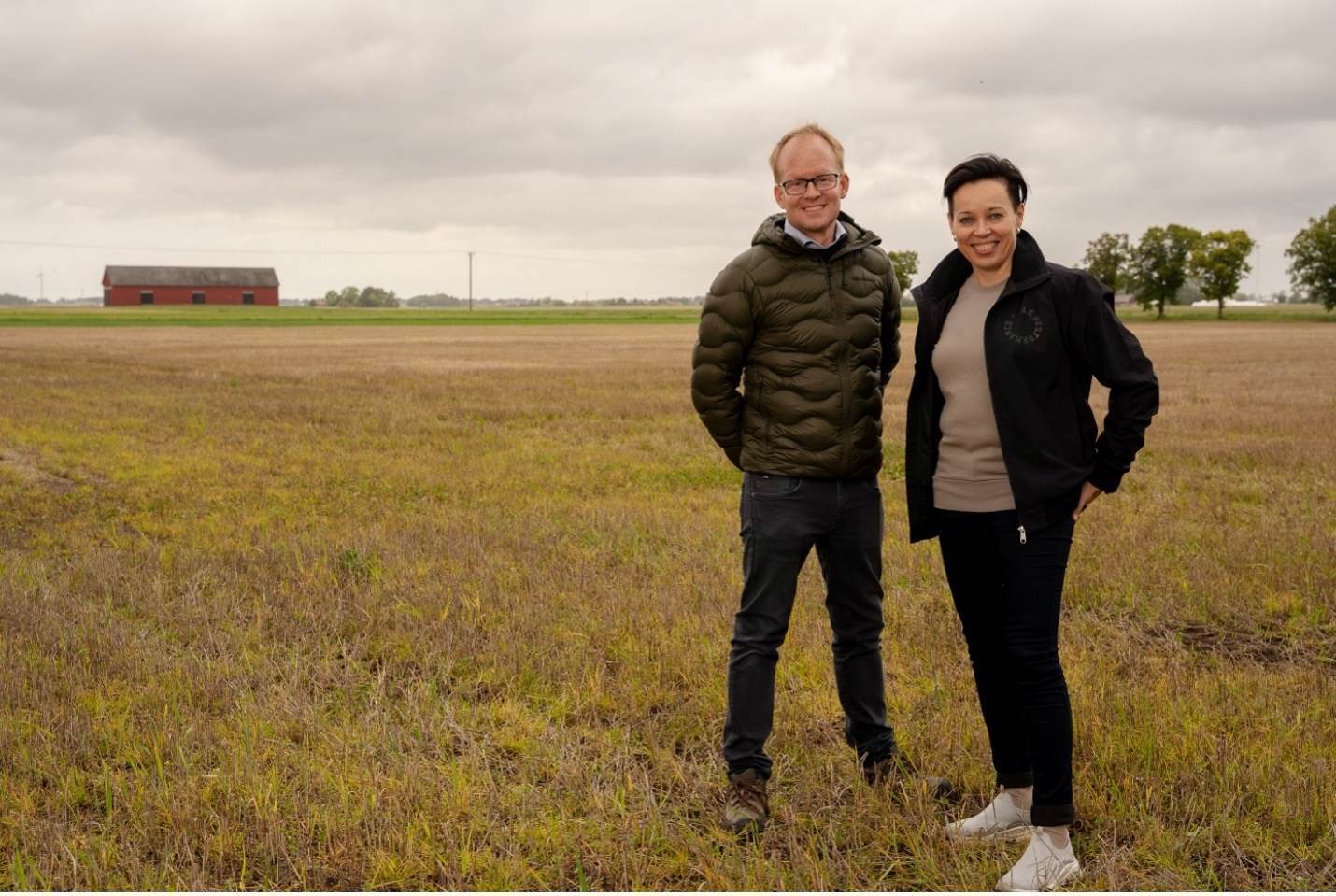 Claes Johansson, Head of Sustainable Development at Lantmännen and Lea Rankinen, Director Sustainability & Public Affairs at Paulig.

In September 2021, I got to visit Lantmännen's Farm of the Future in Bjertorp, Sweden, and I learned a whole more about sustainable farming practices, the role of digitalisation in farming and all the other inspiring innovations that will make farming more sustainable and resilient in the future.

Our visit to the farm came as part of a partnership between Paulig and Lantmännen, as announced in October: As of 2022 harvest, Lantmännen Cerealia will supply Paulig with 17,000 tons of wheat flour cultivated in accordance with the Climate & Nature programme. The flour will be used to annually produce 400 million Santa Maria tortillas – baked at Paulig's Landskrona factory – to meet the Nordic and Baltic market demand.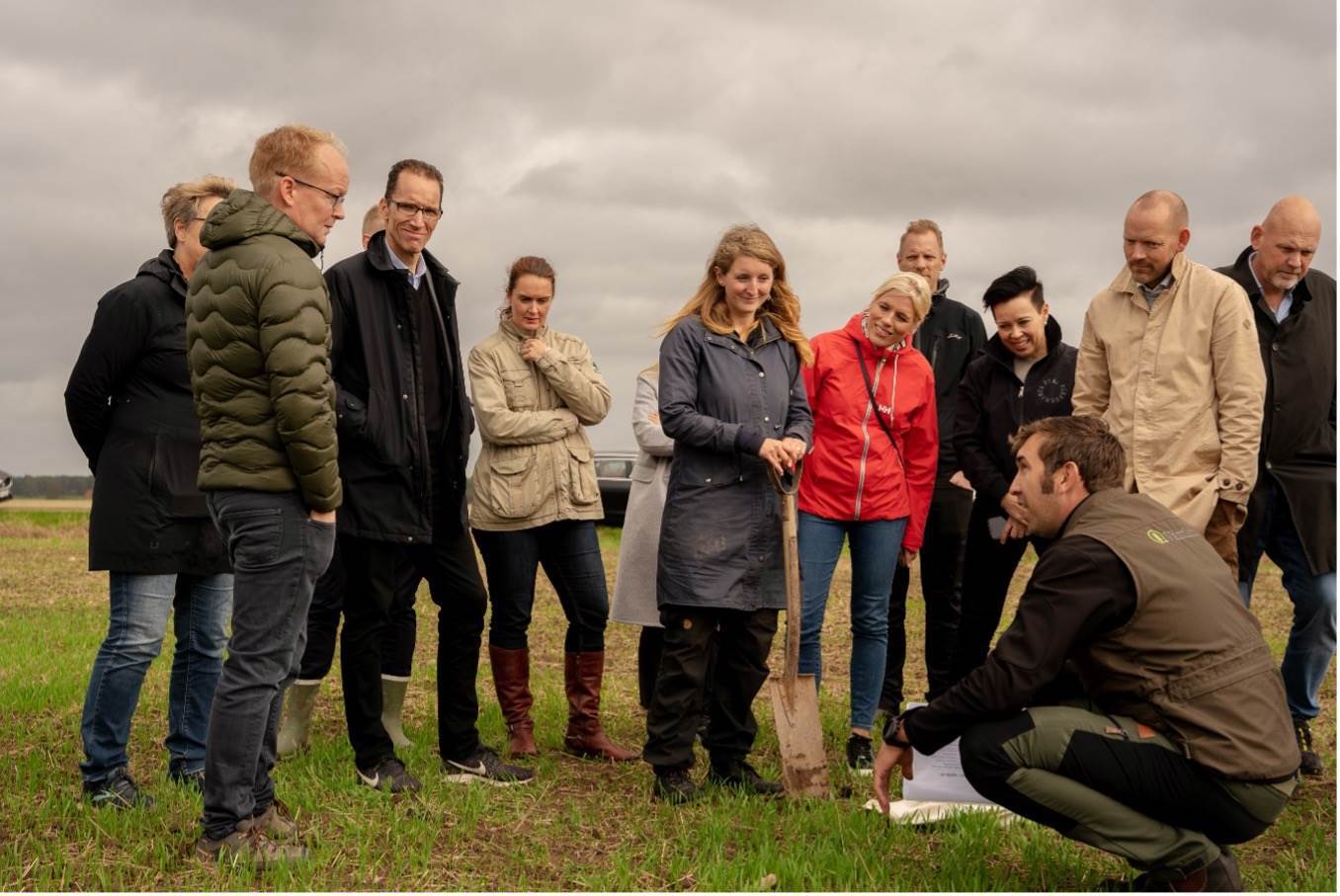 Bjertorp is one of several trial farms run by Lantmännen where they test new methods for sustainable primary production on 880 hectare of land. The image is from one of the visits field walks.

A science-based approach brings the best results
Choosing Lantmännen as our partner did not happen by coincidence. In 2020, Paulig set itself long term sustainaiblity ambitions and science-based targets for climates, pledging to reduce carbon dioxide emissions of company operations by 80% and the value chain by 50% by 2030.
When we proceeded to assess the value chain emissions, then, we saw that the biggest impact could be achieved by looking into the emissions from raw material production. And out of all Paulig's products, the total climate impact of tortillas was the second biggest contributor for our value chain emissions, after coffee. Since wheat is the key raw material, naturally we went looking for the right partner to improve the way we produce them.
Lantmännen was the perfect match to partner on this front because both of us were on a similar level in terms of climate ambition and both of us already had a robust sustainability roadmap in place. Together, we then sat down and co-created the partnership model based on our mutual experience and insights. As a result, we expect the climate impact of our tortilla wheat production in this region to drop by 30%, which is a significant contribution towards our value chain climate targets.
And, most importantly, Lantmännen and Paulig share the same overall objective: to transform food production and food culture into something that is sustainable for both the people and the planet.
If there's a lesson here that I'd like to advocate for any organisation, it's that once you've mapped out where you can make the biggest impact the quickest, don't be afraid to reach out to your partners. Sustainable solutions are always co-created before they can be scaled. And that requires frontrunners' collaboration and experimentation.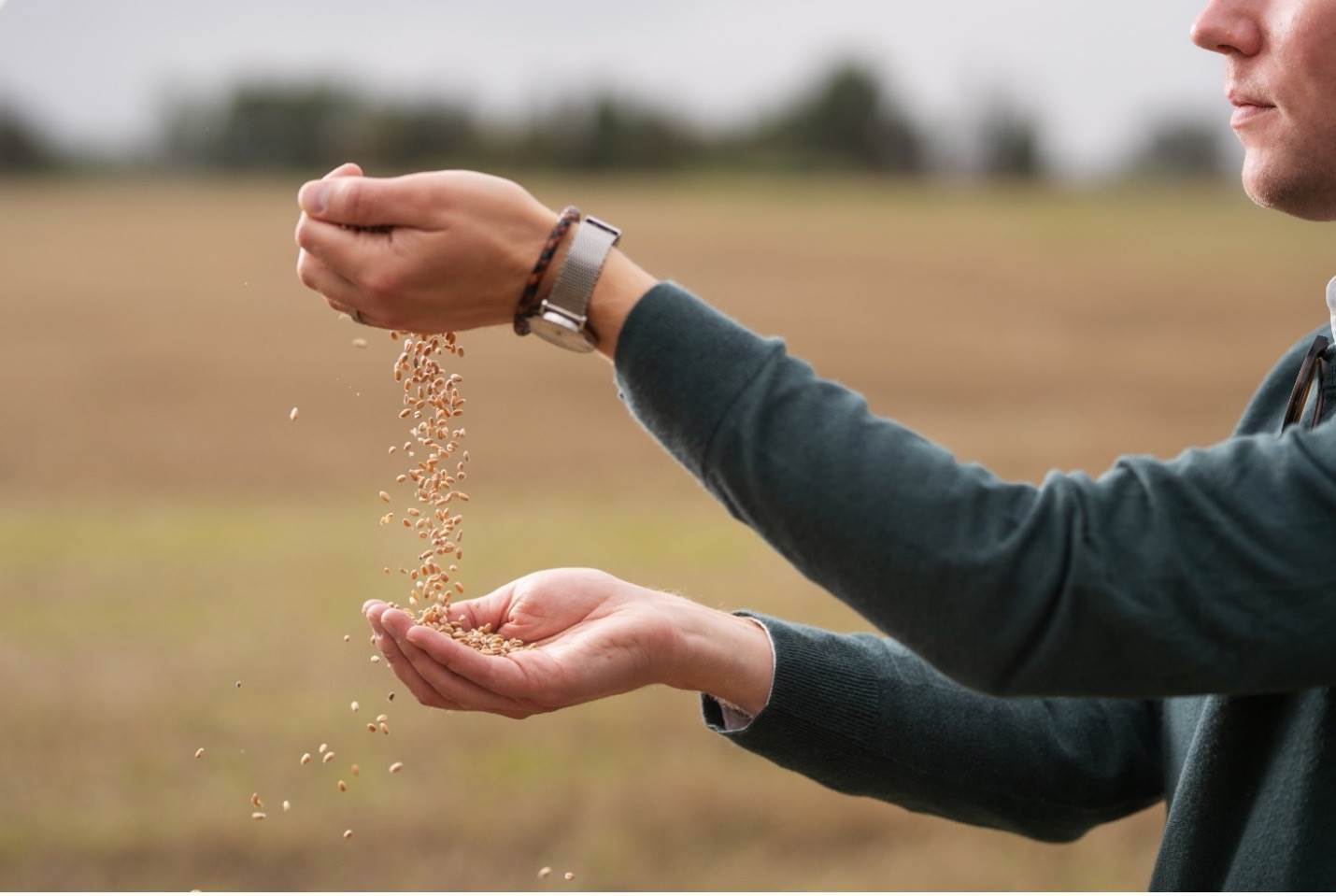 We bake 400 million tortillas in our Landskrona factory each year, with wheat from Swedish farmers.
Fact box Paulig:
Paulig is a family-owned food and beverage company, founded in 1876.
The company's brands are Paulig, Santa Maria, Risenta, Gold&Green and Poco Loco.
The products are sold in more than 70 different markets around the globe.
Paulig is Europe's largest supplier of Tex Mex food.
Paulig aims to reduce greenhouse gas emissions from its value chain by 50% by the year 2030, compared with the 2018 baseline. In addition, Paulig aims to reduce greenhouse gas emissions from its own operations by 80 percent by 2030.
Paulig reported sales of EUR 920 million in 2020.