Research to build more knowledge about the Farming of the Future
26 October 2020
|
Farming of the Future
1 min reading
More knowledge about sustainable agriculture is needed from both an environmental and financial perspective, and the From Field to Fork Scholarship was recently awarded to this end. A blog post by Elin Martinsson, this year's From Field to Fork Scholar, and a doctoral student at Bonn University.
Lantmännen and Ultuna Students' Union annually awards the Field to Fork Scholarship. The scholarship aims to reward outstanding student work that contributes to the development of food production in Sweden and Swedish farming enterprises in a profitable and sustainable way. I am proud and delighted to be named scholar of the year. In my thesis, "Eco-efficiency in Swedish dairy farms - Incorporating sustainability into the measure of eco-efficiency", I further develop the model for eco-efficiency to better reflect the carbon footprint of Swedish dairy farms. With a background in Economics and having recently completed the Master's Programme in Environmental Economics and Management at SLU, I can see the need for greater knowledge on what we ought to improve within farming, with quantifiable results.

Elin Martinsson and Patrik Myrelid, Lantmännen's Director of Strategy.
My starting point is my big interest in the environment. That climate is an important issue is self-evident, it is about our very existence and our being able to continue to live the way we do, and on the living conditions for future generations. If we are to tackle the challenges that climate warming is bringing, information and knowledge are important – it is hard to make improvements if we don't know what difference they will make. This is the driving force behind my research.
I have always wanted to work with environment issues and as a student at SLU I developed an interest in farming issues. Farming faces some incredibly big challenges today in order to achieve the environment goals set, and as such, it is an important sector to investigate, and milk production accounts for a significant share of emissions. Eco-efficiency is an interesting measure, where I can see big potential. It basically concerns how much can be produced in relation to how much damage such production causes to the environment. With a more developed measure of eco-efficiency, we can make clear calculations of how well different companies are doing, and here there is room for much more research and development if we are to be able to reach these goals.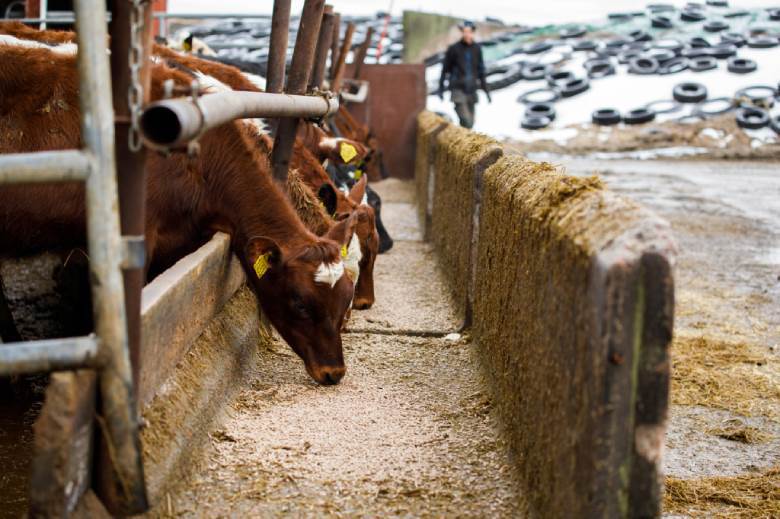 The starting point for calculations on eco-efficiency is how production impacts the environment in relation to how much is produced, which means that damage to the environment can be offset against financial profit. If we are to be able to reach our environment goals and not exceed the planetary limits, can damage to the environment not be offset against financial profit, which at this moment in time, is not reflected in the calculation of eco-efficiency. In my thesis, I wanted to develop the eco-efficiency measure by introducing an absolute threshold for the volume of emissions that we can accept. I researched fuel consumption on Swedish dairy farms with the aim of setting a threshold for emissions, independently of how much milk a farm produces. Calculating an absolute threshold to how much each farm may emit without exceeding the planetary limits is no simple task, but thanks to Sweden's goal of net zero emissions and complete independence from fossil fuels by 2045, I was able to calculate a percentage reduction of absolute emissions for every farm that could result in zero emissions from fuel by 2045.
To enable measures that reduce climate impact, this must also be motivated by profitability for the enterprises, otherwise it will never be possible to persuade them to come onboard. If we can show that there are financial gains to be made from reconfiguring to benefit the climate, that will be an incentive. Calculations of eco-efficiency can show which farms have the potential to increase their efficiency and at the same time reduce the damage they are doing to the environment, which often also brings financial benefits.
I am moving to Bonn in early October to continue research into eco-efficiency within agriculture. As a doctoral student at Bonn University, my research will be part of Phenorob, an interdisciplinary project that looks to develop methods and technology for sustainable cultivation and to reduce the climate footprint of farming. During the course of my university studies, I have become ever more convinced that farming is a key sector for our climate reset. I, therefore, take a very positive view of Lantmännen's involvement and role as a driving force in the switch to greater sustainability within Swedish farming. Work with the Farming of the Future is effectively a practical application of what the Phenorob project is all about – using new technology to make farming more sustainable.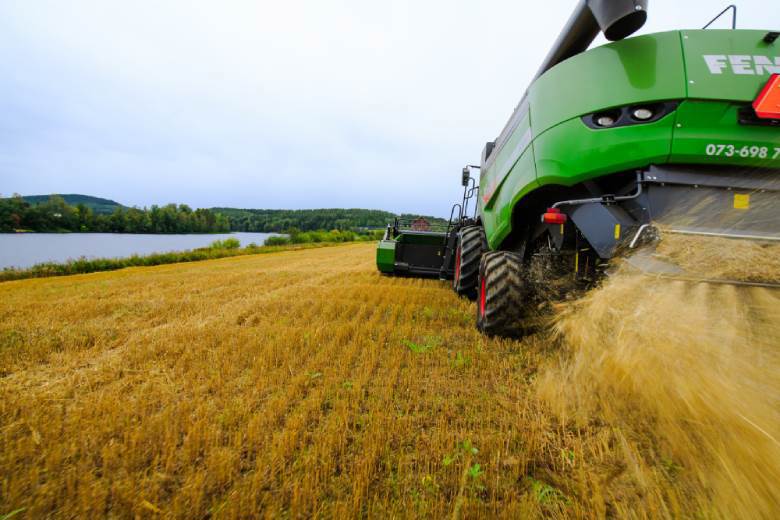 Being awarded the From Field to Fork Scholarship means a great deal to me, not only because it will boost my self-belief as a researcher ahead of my coming doctoral student post, but also the financial contribution is perfect timing ahead of relocating abroad. I look forward to continuing to develop the eco-efficiency measure with the hope of increasing the relevancy and application of the measure within the farming sector. The aim is to be able to assess eco-efficiency with greater precision and by so doing, also point to specific areas and ways where we can increase productivity and at the same time reduce the environment footprint of agriculture. I am convinced that there are steps that can be taken that will benefit both our climate and agriculture.