The Owner Relations function is responsible for owner corporate governance and member communication in Lantmännen. During Anna's time as Head of Owner Relations, the department has established and developed well-functioning working methods and forums for owner dialogue and member engagement. Anna, with an agronomist degree and several years of knowledge in agricultural and membership issues, has worked at Lantmännen for 14 years and held the role of Head of Owner Relations for 12 years.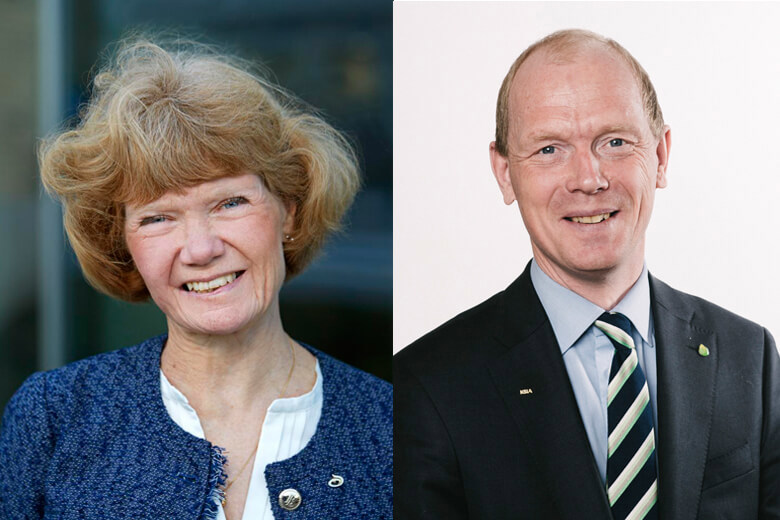 Anna Carlström hands over as Head of Owner Relations to Jesper Broberg.
Anna herself has taken the initiative to hand over to a new Head of Owner Relations, with the intention of bringing in new perspectives and to drive the development of owner relations forward in the future. Together with Lantmännen's Chairman of the Board, President and CEO and CFO, the decision has been made to do the shift now.
- Over the years, Anna has done a fantastic job as Head of Owner Relations, and she is a highly appreciated employee - both within Lantmännen, but also in the board and among trustee representatives and all our members. Anna will remain in a senior advisory role within the owner relations function at Lantmännen to contribute with her extensive knowledge and experience of owner communication and membership issues, says Christian Johansson, Lantmännen Group CFO.
Jesper Broberg will take on the position as new Head of Owner Relations during the spring, no later than June 1, 2021. Jesper is 51 years old and an agronomist with a financial focus from SLU. He has several years of experience as office manager, regional manager and business development manager at LRF Konsult. Since 2012, Jesper has worked within Hushållningssällskapet, currently as Managing Director. Jesper also has several positions of trust in the green industries - including SLU and the National Dialogue Group for the Government's food strategy.
- I am impressed by Lantmännen's work on the importance of Swedish agriculture and the development of issues related to agriculture and food supply suffiency. I am really looking forward to contributing with my experiences from previous jobs together with new colleagues and in a new context, says Jesper Broberg